Frost is a kind of low and horizontal rainfall. It is formed by strong night radiation from the Earth at 0 ° C. Water vapor in the air touches the cold earth's surface as ice crystals. Frost damage to crops causes to growers financial losses each year.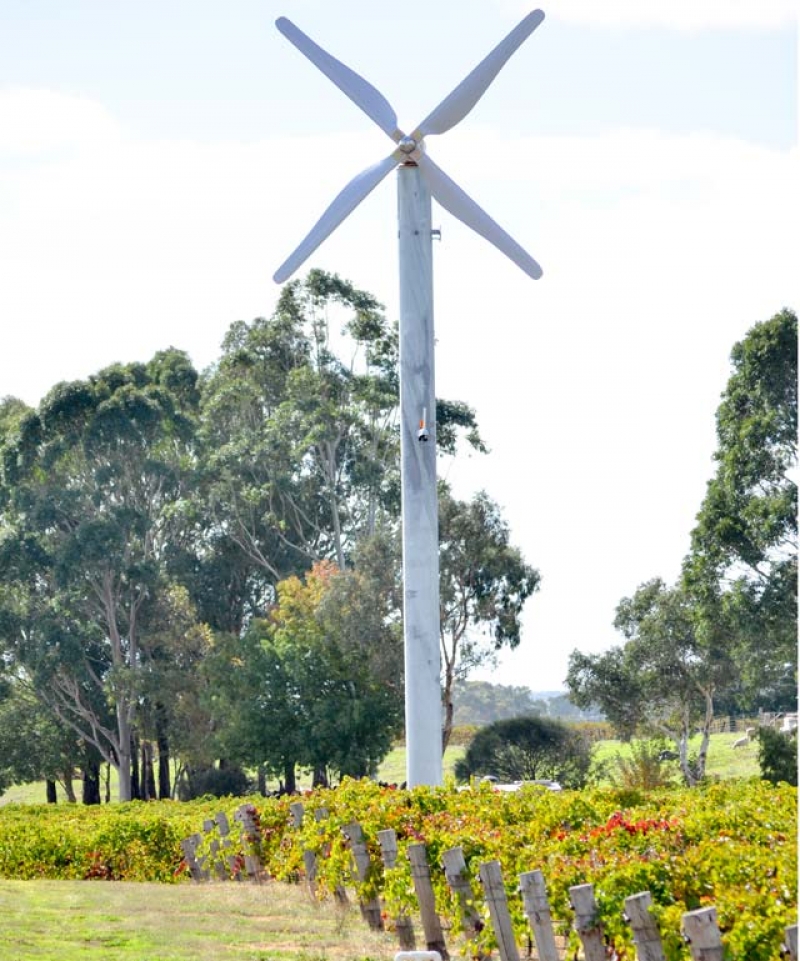 The Earth absorbs heat from the sun during the day and releases it into the colder atmosphere at night. Heat losses are greatest just before dawn and usually then there is a maximum risk of frostbite and cold damage.
This nighttime heat release creates an "inversion layer" of warmer air that can be found 10-50 meters above the ground.

In frost periods, a frost fan is used to extract warmer air from the inversion layer and blow it into the orchard or vineyard. The frost fan should blow as much air as possible to the maximum distance possible. This will provide maximum coverage for the frost fan.

In order to get as far as possible, the blade must produce strong, uniform wind. The distance the wind can cover in the orchard is proportional to the momentum of the wind.

Frost fans have become the main element in most frost protection strategies. They use the warmer air in the inversion layer to protect the crop from freezing damage. The fan blades are slightly angled downwards to pull this inversion layer to ground level to prevent the crop from frost damage.
The blades are engaged before freezing, usually from 0.5 to 1.5 ° C above zero. There is documented research that incorporating frost blades early and turning them off late leads to significantly better crop protection indicators. Manufacturers are advised to use this procedure even when the temperature is below zero for several hours and the situation seems unmanageable. Most of the harvest can be saved by "slow freeze-slow thaw" even under severe frost conditions.

In hard conditions using heaters for orchards in a combination with frost fans strengthens the inversion layer, which the blade mixes and distributed over the crop. The initial costs for big areas' protection might be enormous, but the maintenance is not that

expensive than other anti-frost systems.
According the plant type, the region and the local climate, just one frost fan will protect about 6-8 hectare.